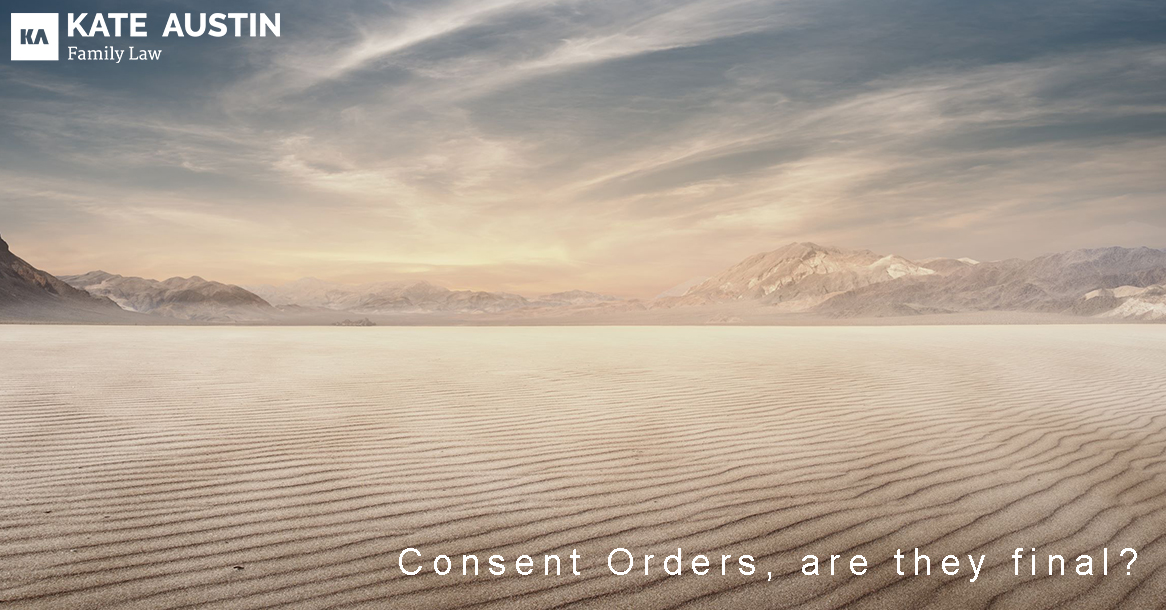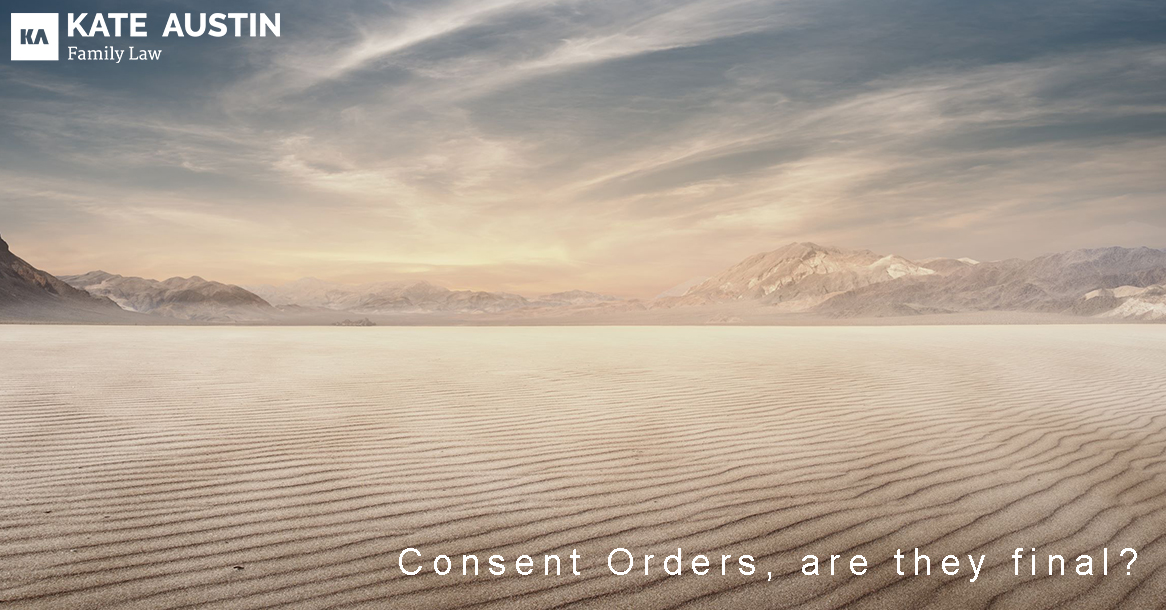 Clients quite often ask us Are Consent Orders Final? In simple terms, yes, Consent Orders are final.  In financial matters, the court has an obligation which is provided for in the legislation to end the financial relationship between the parties and so a good solicitor will draft Consent Orders that will both cover all assets and all liabilities of either and both parties but do  so in a way that means that there are no financial ties between the parties once all the Orders have been implemented.
Similarly with parenting Consent Orders the idea that is that all of the issues that are important to the parties and to the children of the relationship are covered in the Consent Orders and so there is no reason that the matter would need to be revisited or the Consent Orders not made final.
The court's job is to avoid wherever possible either party feeling the need to bring the matter back before the court, whether the Orders relate to parenting matters or to a property settlement. It is therefore important when you are reviewing and considering signing off on Consent Orders that you bear in mind that they are designed to finalize everything between yourself and your former partner. You should ensure that everything that is of concern to you is covered off and that all of your liabilities and assets have been referenced in the documentation.
Who Can You Talk To About Consent Orders?
If you need someone to talk to about a Consent Order specifically or have general questions about consent orders, Kate Austin Family Law can help. We are dedicated to Consent Orders  in NSW and Queensland. When it comes to consent orders Family Court can be a complicated place, and it pays to have somebody like Kate Austin Family Law on your side.
When it comes to consent orders family law professionals at Kate Austin have got you covered. They offer fixed price the consent orders to ensure you aren't caught out by high, unexpected fees. Get on online instant Quote here. There's no reason to put off getting the process started for your consent order with the Kate Austin team. They can help you get consent orders Family Court are likely to approve. Yes, there are the experts in consent orders family law seekers have been looking for.
So, get in touch with Kate Austin Family Law today and you can feel confident that you are getting the information on consent orders you've been looking for. If you require additional information Consent Orders Final? please contact the Family Court of Australia 
https://www.kateaustinlaw.com.au/wp-content/uploads/2020/03/Google-my-Business_image-43-1.jpg
610
1166
Brendan Hanks
https://www.kateaustinlaw.com.au/wp-content/uploads/2019/09/logo.svg
Brendan Hanks
2020-03-05 14:54:26
2020-08-31 12:28:44
Are Consent Orders Final?