What We Can Do For You
We offer the full range of family law services.
What We Can Do For You
We offer the full range of family law services.
Discover Our Fixed Fee Services
Fixed fee, full service Divorce from $298.00.
It doesn't matter what's involved.  You can get a quote right now for exactly what we'll charge to finalise your divorce for you.
Fixed fee, full service Consent Orders from $880.00
We will draft up your agreement, whether it relates to children's matters, a property settlement, or both.  You can get a quote right now for exactly what we'll charge you to prepare orders in accordance with the agreement you've reached, as well as the Application that goes with them.
Fixed fee children's matters.
If you're right back at the start and don't know if you'll reach an agreement about parenting matters or you'll end up in court, you can still get a quote, without even talking to us, right now.
We know it can be a big hassle to come into the city for an appointment. You're busy. We get it. For your convenience we offer:
Video Conferencing – Give us a time and we'll set it up and call you. Sit at home, get yourself comfortable and we'll take it from there. We will video conference for an initial appointment, or for any time you want to speak to us.
Initial appointments by telephone – If you prefer to just talk over the phone, we're good with that as well.
Book your appointment online! Whether you want to talk to us face to face, by telephone, or by video conference, you can book it online. Just click book online and the calendars will come up right away.
It'll cost between $398.00 and $958.00 Including GST + Court fees and service fees, depending on what you need us to do.  If you click on the 'instant quote' tab, we can give you the precise cost right now.
We'll keep you in the loop, tell you what you need to do, but basically just get on with it.
We will work for you quickly and efficiently.
Our Experience
With over 20 years' experience in family law, you can be assured that your matter is being handled by someone who knows what they're doing.
Our Promise
We will finalise your Divorce promptly, efficiently, and for the price that you've been quoted.
Our Philosophy
Legal fees don't have to cost a fortune. We charge reasonable fees but don't compromise on service, quality or looking after you.
Don't just take our word for it…
This is what our clients say about us
Rachel Stubbs is no doubt one of THE best family law solicitors. I had a very tough custody battle post separation and once I engaged Rachel she was able to negotiate in a short amount of time with the other party and we came to a formal agreement which was best for my son.
This prevented the pain of going through the court system and putting my child through unnecessary pain at the time.
If you are going through any kind of family or divorce problem, I would highly recommend you use Rachel.
L Lamerton
Rachel is a fantastic family law solicitor. She provides accurate & concise advice in all aspects of family law with understanding & compassion.
She supports her clients and ensures they remain focused during their family law matters. Rachel is an excellent negotiator; able to come up with workable (at times outside the box) & cost effective solutions to family law problems for her clients.
Rachel is a great advocate who is not afraid to stand up for her clients in a court setting. As a fellow family law practitioner I highly recommend Rachel if you have a family law problem.
M Bolo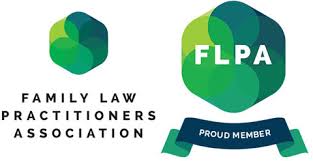 Kate Austin Family Lawyers
Head office:
Level 8, 193 North Quay
Brisbane QLD 4000
Sydney office:
Level 4, 20 Bond street
Sydney, NSW 2000
Office Hours
Monday – Friday: 9AM – 4PM