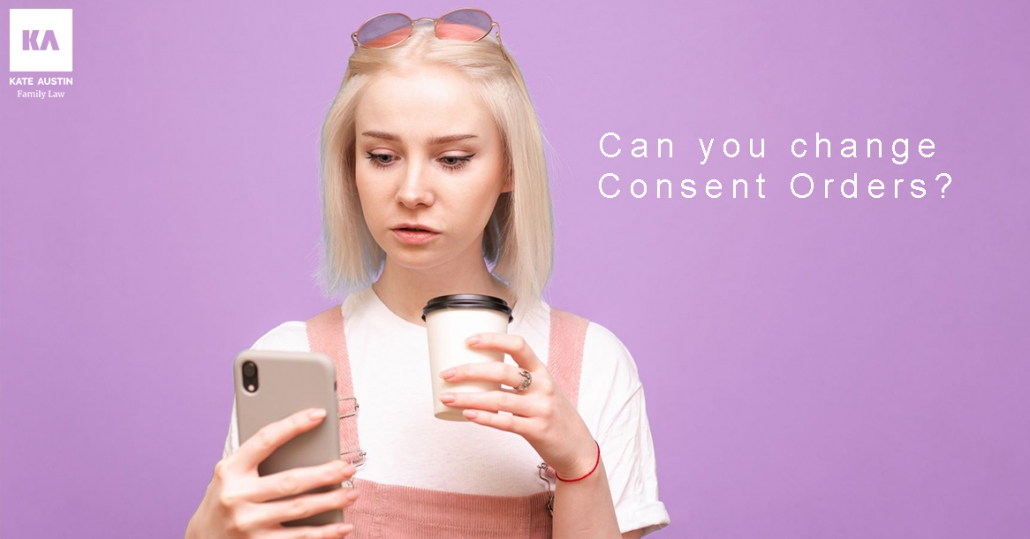 Clients quite often ask us Can you change Consent Orders? The easiest way to change your Consent Orders is with the Consent of the other party. We therefore always suggest to people that they first speak with the other party about their willingness to change the Consent Orders prior to taking things further.  If both parties are agreeable to changing their Consent Orders then an application to the court can be made to obtain fresh Consent Orders or Orders that vary the current Orders.
If you do not have the Consent of the other party then the circumstances in which the court will enable you to change your existing Orders are fairly limited.
Before the court will change your parenting Consent Orders it must be satisfied that there has been a significant change in circumstances since the Orders were made that warrants them being reviewed and reconsidered. The court is reluctant to reopen parenting matters and put children through further litigation if it can be avoided.
There are only a limited number of circumstances where you Can you change Consent Orders.. For example you must be able to establish that there has been a miscarriage of justice by reason of fraud, duress, suppression of evidence or the giving of false evidence in Order to re-open your property case. Alternatively you have to establish that in the circumstances that have arisen since the making of the Orders it is impracticable for the Consent Order or Orders to be carried out. You could also establish that a person has defaulted in carrying out an obligation required by an Order or that circumstances of an exceptional nature relating to the care welfare and development of a child of the relationship have arisen since the making of the Consent Order that means it should no longer apply. The circumstances in which you can apply to set aside a property settlement Order are very limited and so you should ensure that you review the Orders carefully before signing off on them.
Who Can You Talk To About Consent Orders?
If you need someone to talk to about a consent order specifically or have general questions about consent orders, Kate Austin Family Law can help. We are dedicated to Consent Orders in NSW and Queensland. When it comes to consent orders Family Court can be a complicated place, and it pays to have somebody like Kate Austin Family Law on your side.
When it comes to consent orders family law professionals at Kate Austin have got you covered. They offer fixed price the consent orders to ensure you aren't caught out by high, unexpected fees. Get on online instant Quote here. There's no reason to put off getting the process started for your consent order with the Kate Austin team. They can help you get consent orders Family Court are likely to approve. If you would like to discuss with us more about Can you change Consent Orders then get in touch with Kate Austin Family Law today and you can feel confident that you are getting the information on consent orders you've been looking for.
More information can be found on the Family Court website 
https://www.kateaustinlaw.com.au/wp-content/uploads/2020/04/Can-you-Change-Consent-Orders-Brisbane-Family-Lawyers..jpg
610
1166
Brendan Hanks
https://www.kateaustinlaw.com.au/wp-content/uploads/2019/09/logo.svg
Brendan Hanks
2020-03-05 13:21:14
2020-09-01 11:12:47
Can you change Consent Orders?